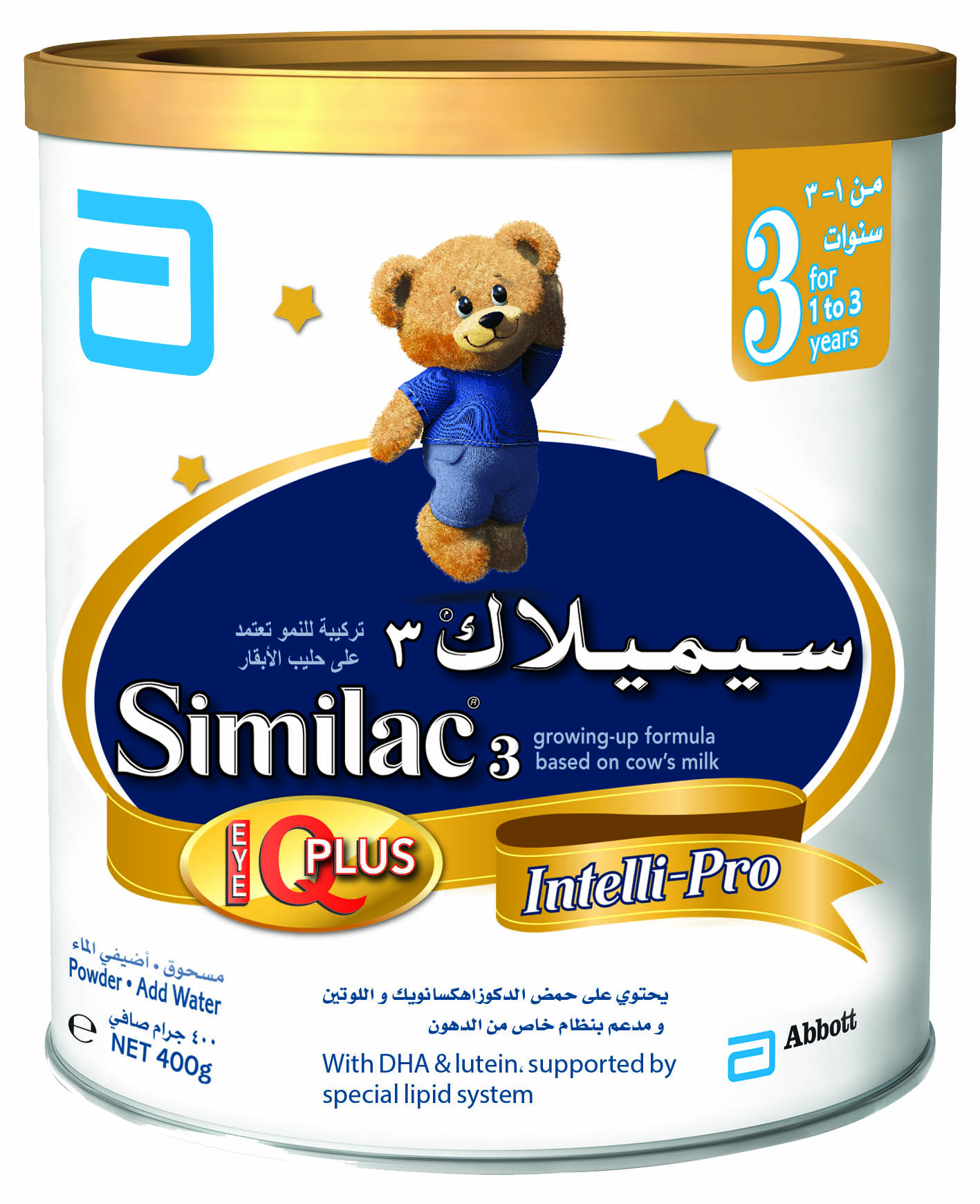 Similac 3
(1-3 years)
Similac 3 is formulated with changing nutritional needs in mind as your child grows. It is great tasting and scietifically designed to fit your child's growth needs during this important stage of development # contains Eye-Q ingredients, a distinguished combination of nutrients including AA, DHA, omega 3&6, taurine, choline and iron
only Similac contains Intelli-Pro. Intelli-Pro is distinguished combination of the important nutrients DHA and Lutien
Scientifically developed to provide 3-way support to the immune system with:

Prebiotics: functional fiber food
Probiotics: culture of good bacteria
Nucleotides: a group of important organic molecules

Now with more protien and less fat to fit nutritional needs of your child
Fortified with extra calcium* and a unique vegetable fat blend without palm olien oil.
*compared to Similac 2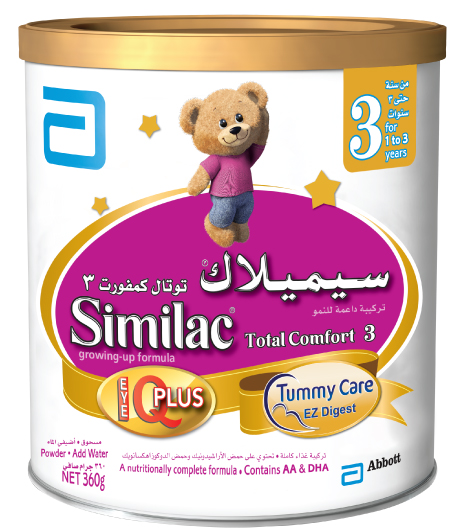 Similac Total Comfort 3
Total Comfort family contains the Tummy Care System, specially formulated to be Easy- to-digest on tiny tummies with the partially hydrolyzed 100% whey protein.
Easy-to-digest vegetable fat blend with no palm olein oil.
galactooligosaccharides(GOS) as a prebiotic in its formulation.
Total Comfort Family contains the distinguished Eye-Q Plus system of nutrients, including AA, DHA, omega 3&6, taurine, choline, lutein, and iron, key building blocks for brain and visual development.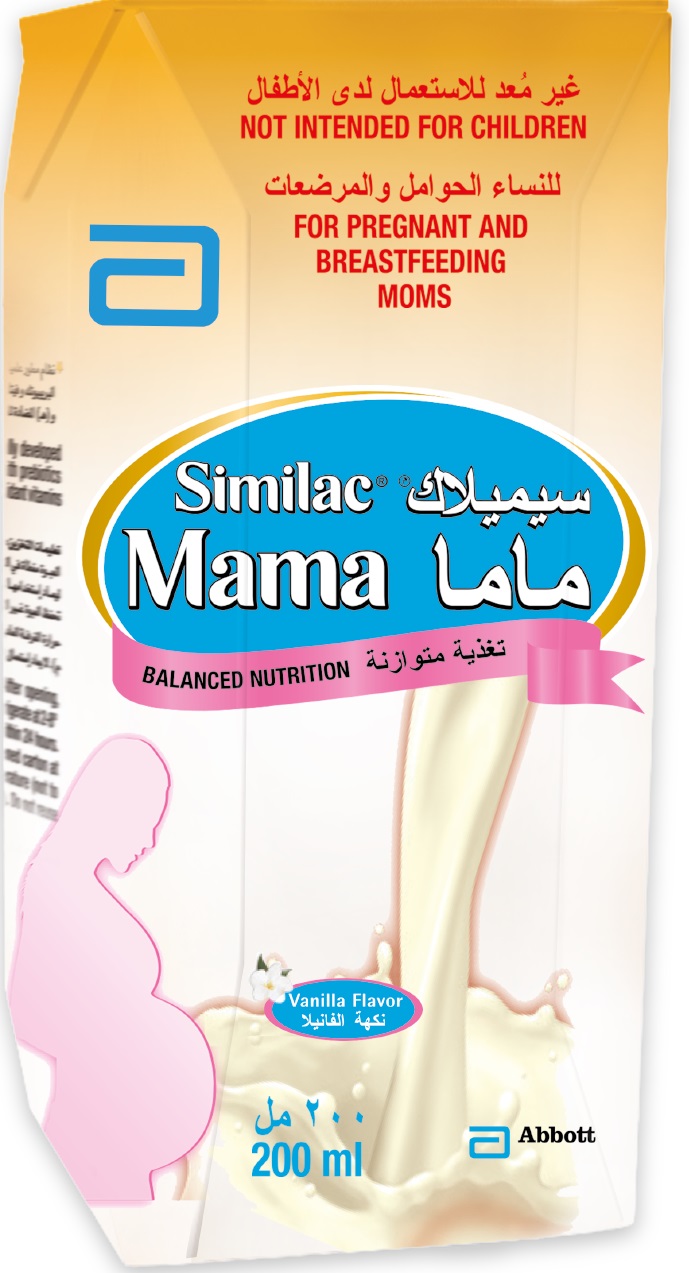 Similac Mama
Similac Mama Vanilla flavored 200 ml tetra pack
Balanced nutrition
For pregnant and breastfeeding moms

Similac Mama

is a supplemental source of nutrition to be used as part of an overall healthy diet that includes following your doctor's recommendation for using prenatal vitamins.
Recommended intake: 1-2 servings/day.
Not for parenteral (intravenous) use.
Not for use in galactosemia
Not intended for children